In the copier industry, the idea of doing a quarterly review with your larger clients has been around at least since I started selling at Xerox in 1983. Getting the information together back then was a chore, but it's been getting better.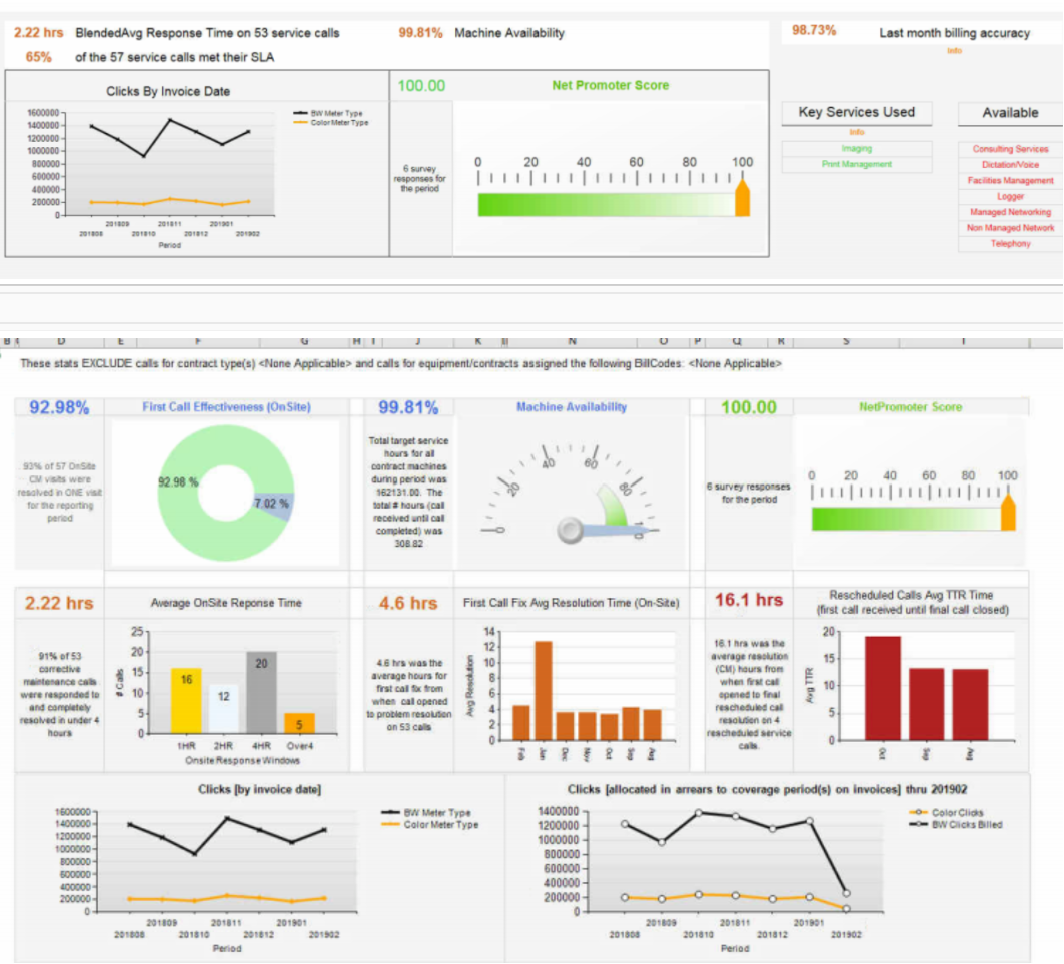 CEO Juice makes QBRs easy. Your sales rep can request a QBR from the popular CRMs, this version will be delivered to them as an Excel file so they can add or remove data. You can also run our browser-based report (SSRS) which allows for drill down and can also be exported to Excel. Finally, we introduced a Power BI DashBoard version where you could even share a URL with your customer so they can drill into the data on their own.
For a good meeting, it's important your reps understand how service level agreements (SLAs) are calculated and how to drill into equipment where SLAs were not met. We have all this documented and can meet to help you understand or explain why the numbers look wrong.
Our QBR is designed to get the reps asking questions. Not just around equipment where there are too many service calls, or volume is too high, but is the contract using too much toner, are they a slow pay, are they using all of your Key Services?
Our Power BI version can now show non-managed devices so reps can have a conversation around devices you are not servicing.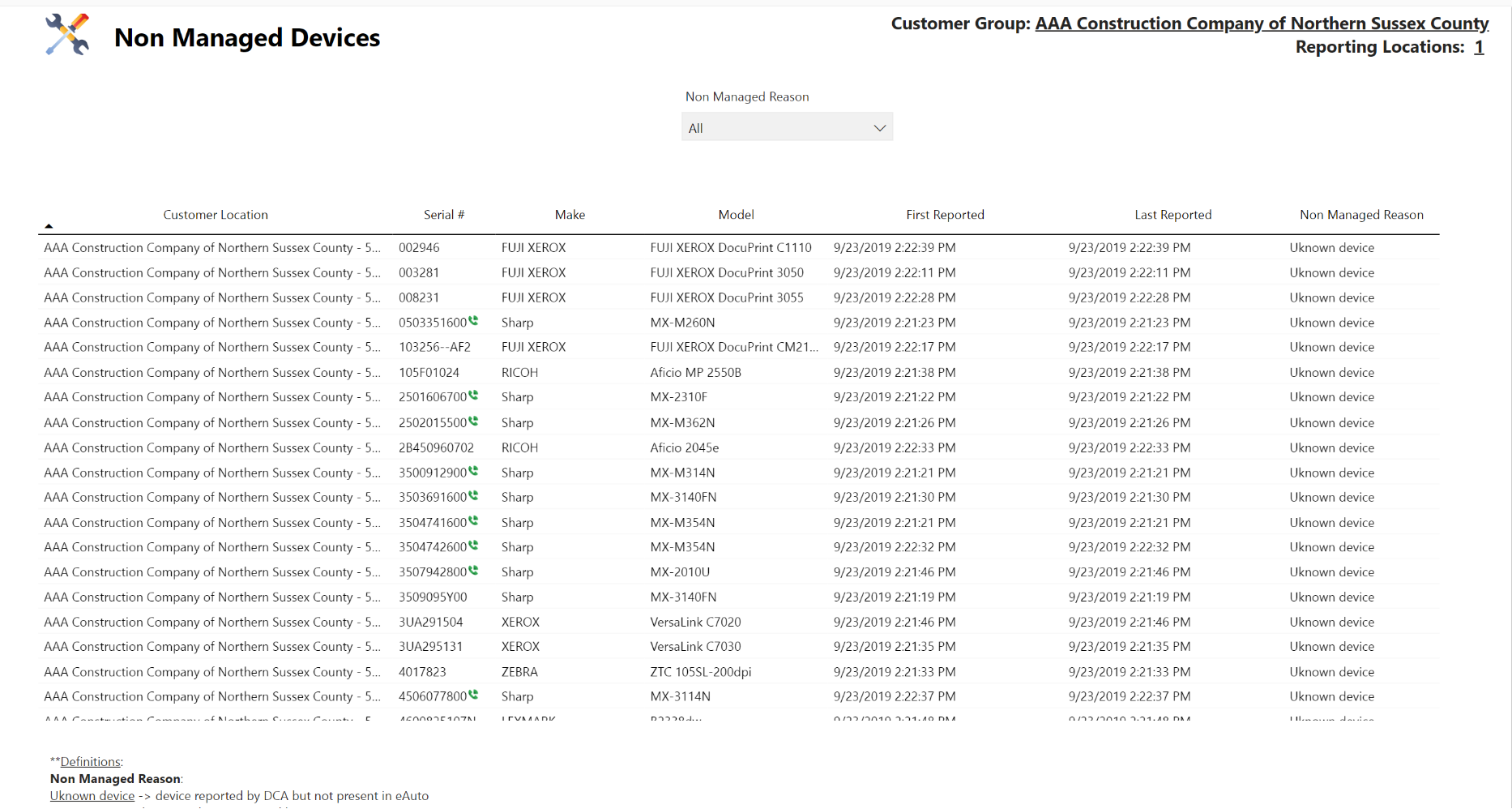 You can keep track of which reps are requesting QBRs and for which account with ID577. Use our ITT service call sync to ensure that equipment being serviced by another dealer still reports in the QBR.