CEO Juice is hiring again, looking to add to our Level 1 team. eAuto & industry experience a must, attention to detail, follow up, positive attitude, SQL skills a plus, always remote / work from home.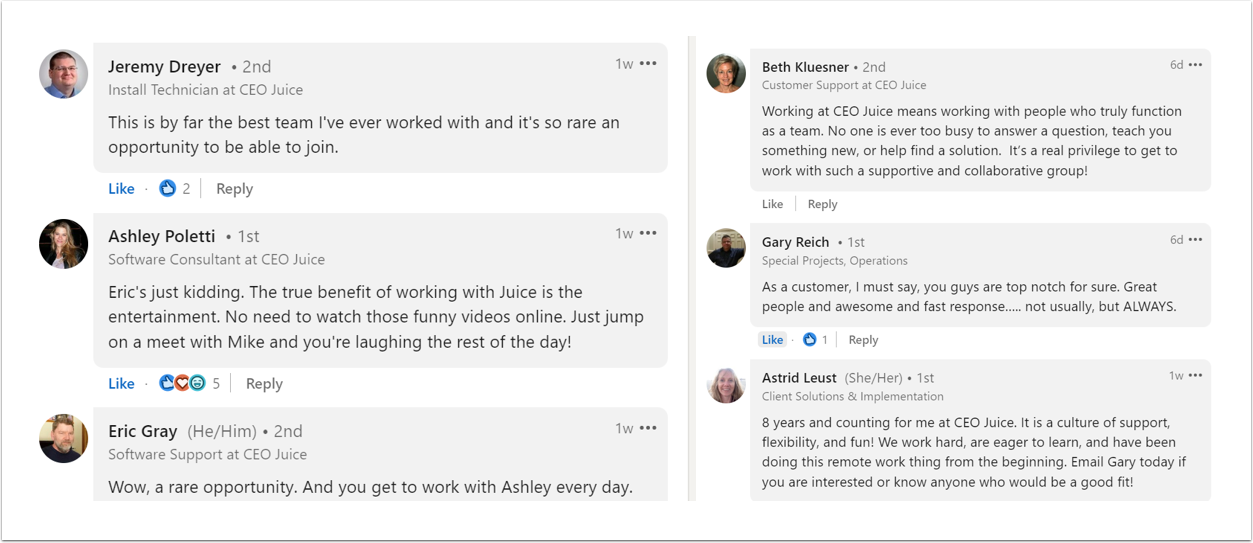 Join a team of rock stars helping our clients succeed!

It's really nice to work for a company where all your clients love you. Certainly beats working for a company where customers complain all day.
email gary@ceojuice.com, include resume and salary expectations please.