Merry Christmas and Happy Holidays from your CEO Juice team! We will be closed early both Fridays and closed both Mondays but as usual keeping an eye out for anything urgent.
As 2022 comes to a close and we look to 2023, we would like to share a summary of what we rolled out this year in case you missed anything along the way.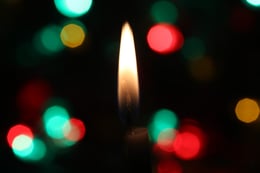 With your 2022 calendar year closed, we highly recommend updating your 2023 Holiday Schedule in eAuto (use ID70 to be reminded) and using alert ID71 to prepare your 1099's. Maybe set a budget for 2023!
New Processes for 2022
Our process ID800 will email invoices as they become past due, we are expanding that to allow you to send when created or as needed. We are also adding a link to allow your customers to pay the invoices online. We are partnered with www.nmi.com and the link will allow your customers to pay with either a credit card or ACH, no advance setup is needed. We will show ACH as free and add a fee to the credit card option to cover your cost. Check with your state to confirm this is legal for you. See documentation for details.
ID703 Contract Import Utility for Reoccurring Charges
Clients who are reselling cloud based telephony services need to bill their customers in eAutomate based upon the invoices they get in their spreadsheet from their cloud vendor. Updating these contracts can be time consuming. This is a process to import that cloud vendor spreadsheet to update the eAuto contract. This could also work well for reoccurring charges including IT Contracts not billed through PSAs like ConnectWise.

ID40 Budget Import Utility
This process will populate an Excel spreadsheet with historical data that you can edit to create a budget for each year. The data is stored in our tables and available in our Power BI dashboards, eViews etc. Budget by month, by branch, by Dept, by GL code, you decide how detailed you want it to be and how many budgets you want for each year. If you already have a budget in Excel this should take less than 15 minutes to implement. Use for Power BI Reports - ID770 Financials provides Budget Analysis and Budget to Actuals.

ID946 Send Weekly Summary of Supply Shipment Email with Tracking Details to the Equipment Shipping Contact
Sends Weekly detail of Supply Shipments items with tracking details to the Equipment ShipTo Contact associated to the Equipment Record, or the Customer Record if not specified at the equipment level. The output is grouped to send ONE email per Equipment ShipTo Contact for all orders regardless of the Ordered By contact and or Ship To attn. This alert is useful when you have large accounts with multiple locations (hospitals, national accounts, etc.) who need a central contact to review all supply shipments shipped to the locations associated to the contact you set in eAuto. Emails listed in TO receive emails sent to customers, Emails listed on CC receive Daily Summary ONLY, Emails listed in BCC receive both actual emails and daily summary.
CONNECTWISE INTEGRATIONS UPDATES
ID747 ConnectWise Customer Module
Added option to sync sales rep name and email to custom fields in ConnectWise
ID964 ConnectWise Contract Module
Added option to move the ConnectWise invoice number from posting in the PO field on the EA contract to the remarks field


ID965 ConnectWise Service Module
Added option to sync tickets in override bill code mode that matches billing amount from the time entry in ConnectWise to the labor entry in eAutomate

ID912 ConnectWise Service Calls Moving Between eAuto and ConnectWise
Released in Beta

ID522 ConnectWise Project Module
Released in Beta


POWERBI UPDATES

New addition to the PowerBi catalog, released in Beta
ID517 PowerBi Sales Order Insights
New to the PowerBi Catalogue
Added profit per Sales Rep in profitability section
Added Serialized Items for Open SO
Latest ETA Date Calculations
Added Total Order Amount in "Open Sales Cockpit"
Added Stage and Statuses as Filters in Financial Contribution Pages


ID774 PowerBi Customer Business Review
Added Custom Perspectives for user personalization
Added Corrective Maintenance Calls KPIs
Extended First Call Effectiveness Section
Added drill thru capabilities to all Service KPI's / Visuals
Added new section linked to landing menu called "Blended Contracts Allocation" to see Monthly Estimated vs. Actual clicks per Contract Meter Group
ID770 PowerBi Financial Report
Added Budgets and Income Statement (ID40)
Added Contract Number filter and Customer Name

DCA UPDATES

ID742 Convert Sales Quotes for specified creatorID(s) to Sales Orders

Released in Beta, works with FMA, Printanista, Sharp, Supplies Network and KPAX
ID652 DCA Direct Sales Order Enhancement
Initial Release - Automatic Toner Replenishment (ATR) is becoming more popular with our clients, the device says it needs more toner and you auto ship it. Ideally these orders would be fully automated, this process is helping.
ID968 Insert Meter Readings from External Sources
Added Support for Prinanista and Sharp