Merry Christmas and Happy Holidays from your CEO Juice team! We will be closed a half day both Thursdays and a full day both Fridays, but as always watching out for urgent issues. As 2020 comes to a close and we look to 2021, we would like to share a summary of what we rolled of what we rolled out this year in case you missed anything along the way. If you would like to see a summary like this more frequently, quarterly or even monthly, please let leave a reply below.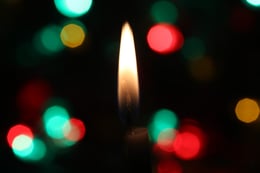 The first quarter of 2020, we focused primarily on our task app, converting many of our most popular alerts for this function. When COVID hit, our focus quickly changed to provide tools, reporting and best practices to manage through staffing and business changes. As the year progressed, we continued creating new alerts and enhancements to existing alerts, as well launched powerful dashboards via PowerBI and integrations with ConnectWise and DCA's.
With your 2020 calendar year coming to a close, we highly recommend updating your 2021 Holiday Schedule in eAuto (use ID70 to be reminded) and using alert ID71 to prepare your 1099's.
New Processes for 2020:
Major Revision Changes for 2020:
Rework to use Mapping App

Added Sales and Service Messages

Now has a variable to control whether to report on all invoices or just invoices with a term discount so you can make sure you don't miss out on any discounts. Added TermDiscountDate, TermDiscountAmount and TotalAfterDiscount fields to output. Also it now has a weekly discount summary to show how much money you saved by taking advantage of the term discounts.