New technology is being introduced in the marketing world every day, and the demand for top talent is greater than ever before. It is important that businesses keep on top of the ever evolving marketing trends. It is imporant to hire a person who possesses that demeanor and necessary skills to deliver quantifiable results.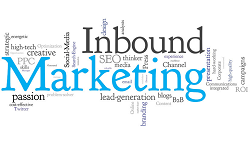 With Inbound Marketing you want to be able to create quality content that pulls people towards your company. To achieve this you want to make sure you are hiring the right person for your team. Remember you want this person to be createive, analytical and to be a team player who wants the same goals as the company which is to get proven results.
Below are 6 core qualities your inbound marketer should have skills in:
Web Design
SEO
Content/Email Marketing
Social Media
Lead Generation
Lead Management
It would be beneficial if the talent knew email marketing software such as Mailchimp or Constant Contact these program are good for managing your email marketing campaigns.
The future of your business weighs heavily on the talent you hire, you want to make sure they have the skills and desire to drive your business to the highest level of success. With that you will be able to transform your marketing performance.
Cick Here if you need help with inbound marketing needs!